CHILDREN'S MUSICAL THEATRE SUMMER CAMPS
Musical Theatre Workshops Summer Camp 2023 lineup is here!  We're so excited to partner with Augusta Prep and hold our camps at the Hull Fine Arts Center on the Augusta Prep Campus.  Our camps will be held Mondays-Fridays from 9am-12pm for rising 2nd-8th graders.
ALL CAMPS ARE FULL - WAITLIST ONLY
Young actors will learn about acting technique through improvisation, theatre games, scene work, and singing. Over a one-week period, your child will be assigned roles, memorize lines, blocking, choreography and songs.  They will prepare selections from a musical each week, with a performance in the theatre on Fridays for friends and family.
All Musical Theatre camps will take place at the Hull Fine Arts Center on the Augusta Prep campus, located at 285 Flowing Wells Rd, Martinez, GA.  Camps are held Mondays-Fridays from 9am-12pm.  Drop off and pick up will be in front of the Hull Fine Arts Center, unless your child is enrolled in the morning or after care programs.  
Early Moring Care (7:20am-8:55am) and After Care (12-3pm or 12-6pm) is available through Augusta Preparatory's Camp Cavalier Summer Camp Program.  You can register for extended day care at the same time you register for MTWs Musical Theatre Summer Camps.
Camp fee – $160.  All registration is done through Augusta Prep's Camp Cavalier Summer Camp.  REGISTRATION IS NOW OPEN!  
MUSICAL THEATRE CAMP DATES AND THEMES
ANNIE JR – JUNE 5-9
Based on the popular comic strip and adapted from the Tony Award-winning Best Musical, Annie JR. features everyone's favorite little redhead in her very first adventure.
M-F, 9am-12pm.  For children in grades 2-8.  $160
THE LION KING JR – JUNE 12-16
Join Simba, Rafiki, Timon, Pumbaa and an unforgettable cast of characters as they journey from Pride Rock to the jungle… and back again, in this inspiring, coming-of-age tale.
M-F, 9am-12pm.  For children in grades 2-8.  $160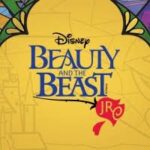 BEAUTY AND THE BEAST JR – JUNE 26-30
The classic story tells of Belle, a young woman in a provincial town, and the Beast, who is really a young prince trapped under the spell of an enchantress. If the Beast can learn to love and be loved, the curse will end and he will be transformed to his former self. But time is running out. If the Beast does not learn his lesson soon, he and his household will be doomed for all eternity. 
M-F, 9am-12pm.  For children in grades 2-8.  $160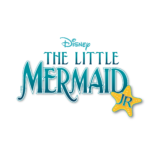 THE LITTLE MERMAID JR  – JULY 10-14
In a magical underwater kingdom, the beautiful young mermaid, Ariel, longs to leave her ocean home — and her fins — behind and live in the world above. But first, she'll have to defy her father, King Triton, make a deal with the evil sea witch, Ursula, and convince the handsome Prince Eric that she's the girl whose enchanting voice he's been seeking.
 M-F, 9am-12pm.  For children in grades 2-8.  $160
JUNIE B JONES JR – JULY 17-21
Join Junie B. on her first day of first grade, where many changes are in store: Junie's best friend Lucille has found new best friends -— and Junie B. makes friends with Herb, the new kid at school. While in Mr. Scary's class, Junie has trouble reading the blackboard — and she may need glasses. Add in a friendly cafeteria lady, an intense kickball tournament and a "Top-Secret Personal Beeswax Journal," and first grade has never been more exciting.
 M-F, 9am-12pm.  For children in grades 2-8.  $160